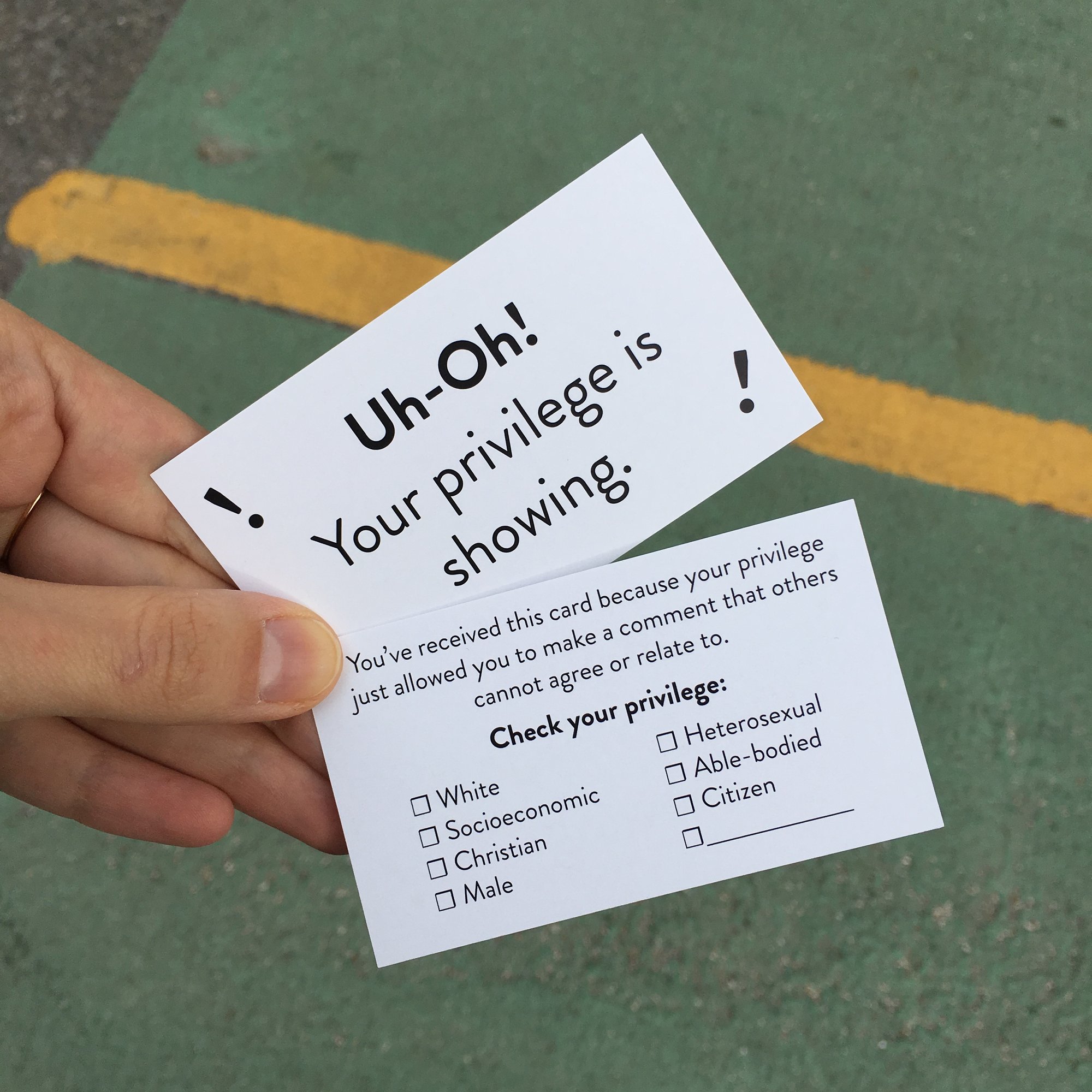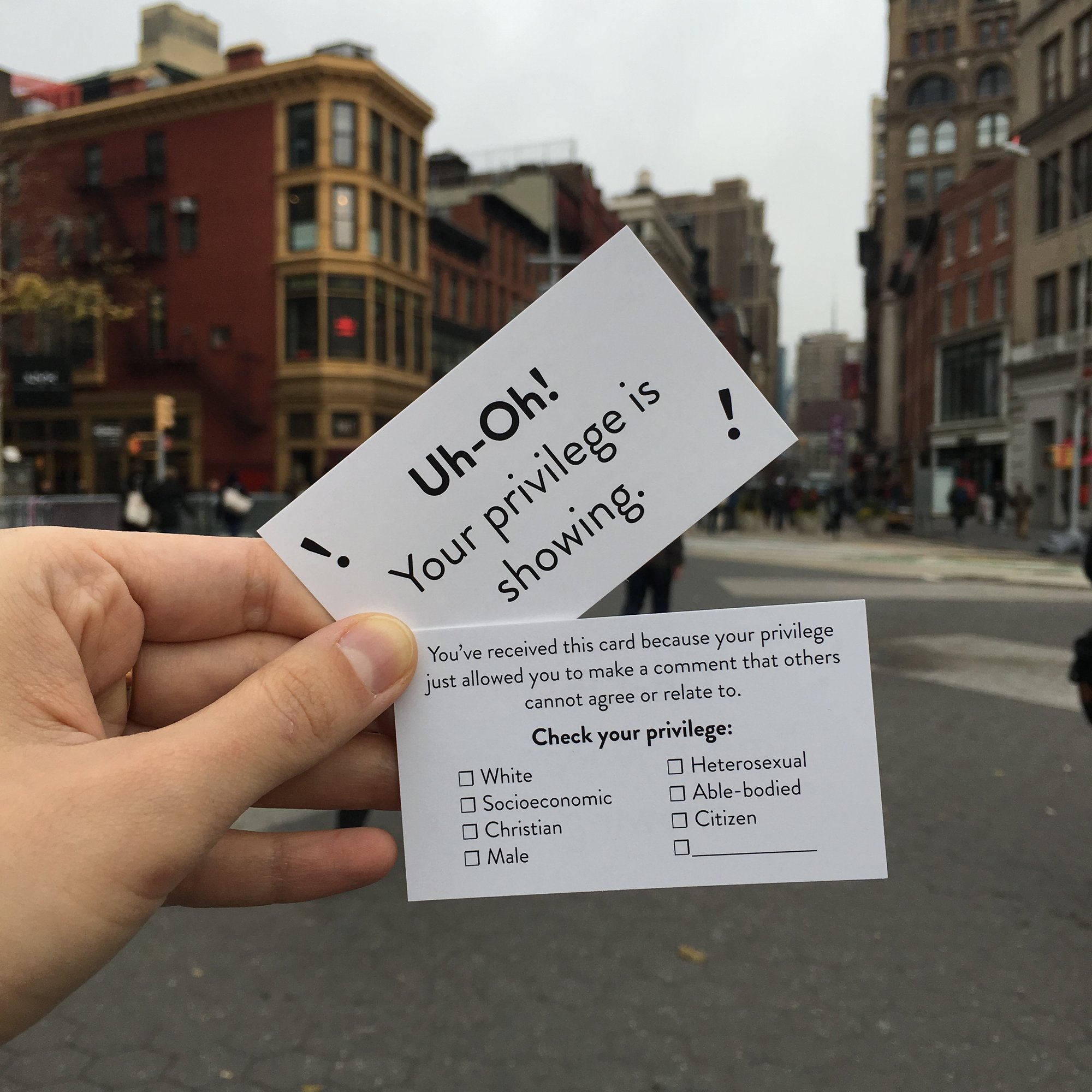 Privilege Cards 2019
Check everyone in your life with this direct yet non-aggressive card!
WHAT YOU GET: A pack of 10 standard size white business cards (3.5" x 2"). Black on white ink.
PROCEEDS:
100% of profits will go to KIND (Kids In Need of Defense) to help seperated families at the border. More info on KIND - https://supportkind.org/resources/how-you-can-help-end-family-separation-and-ensure-protection-for-children/
NOTE FOR THE HATERS: These cards are meant as fun/cheeky conversation starters and if you take them too srsly then idk what to tell you.
LAST NOTE: Previously, proceeds went to Atlas DIY, a center for undocumented + documented immigrant youth. For more info on Atlas DIY, go here -->http://www.atlasdiy.org